Daniel Roest, Classical Guitar

GEORGE SAKELLARIOU
also gave both a workshop and a concert for us, at the same locations as Muriel's. I introduced George as an elder statesman of the classical guitar, because he has toured the world for decades as a pure classical guitarist,
Folsom's New Library

They say it's who you know... and since Alison works for Folsom Public Library, I had an in! All of Folsom is delighted with the amazing new Georgia Murray Library, named for the Folsom resident most associated with getting a new building. I got to provide music February 22nd at the reception for the major donors and the civic leaders involved with the project.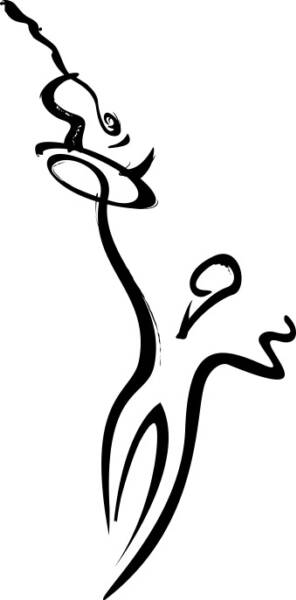 MURIEL ANDERSON
included my Folsom studio in her tour as she gave a wide-ranging workshop for 16 the day after her concert. She passed out free sets of her brand new signature guitar strings to all. The well attended concert on Sunday January 25th kicked off a series of special events held at Out House Gallery in the Town Center of El Dorado Hills. Her selections from her many albums and stories from the road, surrounded by art, was very well-received, including one number immitating an entire blue grass band.
Photo by Kenna Love © 2002

HOUSE CONCERT SERIES

Apr 28, 29

James Kline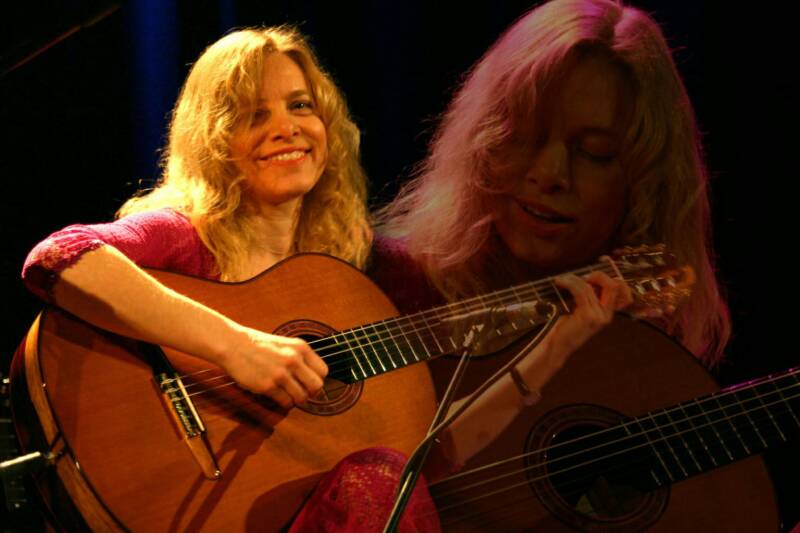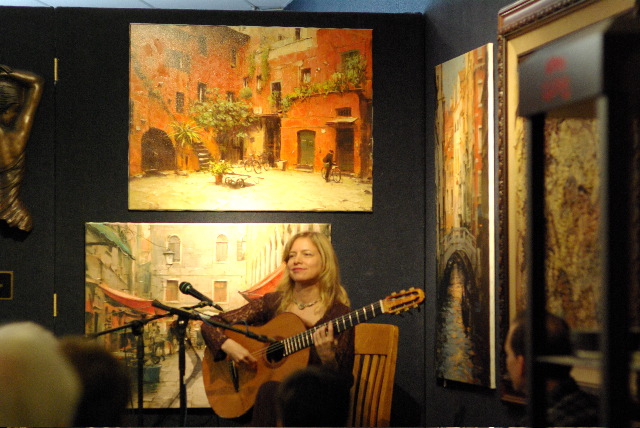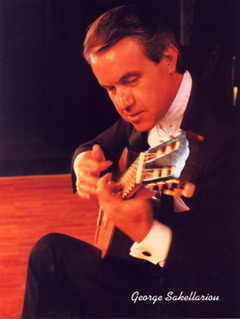 and I remember wonderful performances of his in the 70's and 80's. A granfather now, he performs much fewer concerts, but as the audience February 25th saw, he has not lost his touch -far from it. His playing was sublime - a master of subtle shading and control, whether in fast scales or slow lyrical passages. His workshop the day before for ten students covered topics such as phrasing, balancing voices, vibrato, scales and arpeggios, and how classical guitar has changed in the last 40 years.

Mayor Andy Morin escorts Georgia Murray into the new library immediately after the Feb. 24 ribbon cutting ceremony. More than 4,500 visitors toured the library on opening day.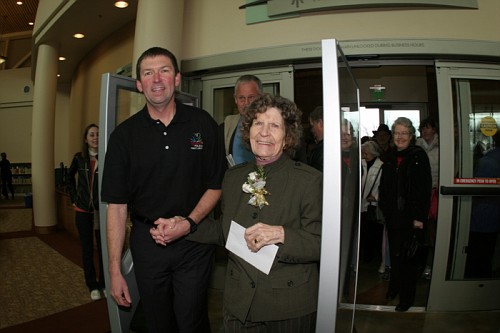 Guitar Basics for Teens

Another special event at the new Georgia Murray Library, was the first event especially for teens, which I presented Saturday March 10th. The free event gave the students an hour class, handouts and explanations of basic chords, scales, materials and resources, and how to use the library to find music.

A short series of similar classes is planned for the sunmmer. • DR

Up next:



Michael Chapdelaine
Don't miss our next performer, the only guitarist to win First Prize in the world's top competitions in both the Classical and Fingerstyle genres; the Guitar Foundation of America International Classical Guitar Competition and the National Fingerstyle Championships at the Walnut Valley Bluegrass Festival at Winfield. Kansas.

Michael Chapdelaine will "blow your socks off."  He plays at 3pm on Sunday March 25th at Our house gallery. Call (916) 933-4278 to reserve seats.

On Saturday the 24th at 3, he'll lead a guitar workshop here at the studio (174 Briggs Ranch Drive, Folsom.) Call us to reserve a space.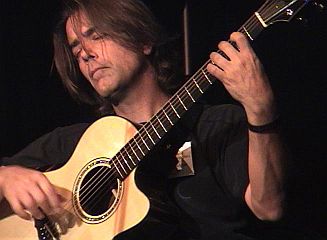 Guitar wizard Michael Chapdelaine